RUITERPARADIJS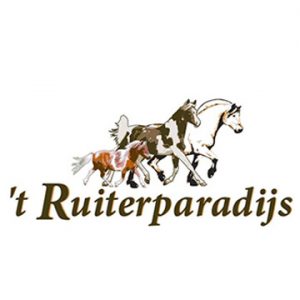 Welcome to Ruiterparadijs
Ruiterparadijs is the most versatile equestrian sports store in the east of the Netherlands and is located in the middle of Hengevelde on the through N347 Ommen-Haaksbergen.
We supply a complete range of equestrian products.
You can come to us for all disciplines, such as jumping, dressage, western, endurance, driving and of course for recreational riding. We have everything for the professional, the semi-professional, fanatic competition rider and recreational rider.
In addition to an extensive grooming line, we have harnesses for all horses from Mini horse to Shire size. We also have everything for the rider / rider such as breeches from child size 92 to ladies size 54 and for men from size 46 to 56.
But also the non-rider or driver can come to us for beautiful outdoor clothing such as jacket, body warmer, socks or shoes.
And all for a fair price, because good quality does not always have to be expensive!
Our store is spacious, well-organized and cozy with expert employees. We also regularly exhibit our booth at competitions, trade fairs and fairs. If you cannot find something in our stock or if you are looking for something special, feel free to ask us. There is a good chance that we can order the desired item for you.
We hope to welcome you soon to see for yourself what paradise has to offer for every horse lover.
Team of Ruiterparadijs
Address
Goorsestraat 22b
7496 AD, Hengevelde, NL