NAKAE BUSSAN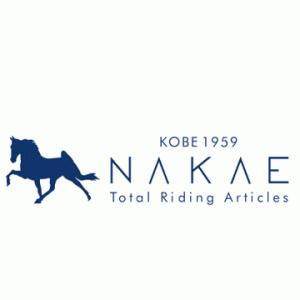 NAKAE-BUSSAN - 乗馬用品【中江物産】
Established in 1959. A long-established harness shop in Kobe  - 創業1959年。神戸の老舗馬具屋さん
中江物産は1959年創業の日本で一番歴史のある馬具屋です。
Horse Pilotをはじめ、ヨーロッパ主要ブランドのジャケット・キュロット・長靴などのライディングウェアから鞍・手綱・鐙といった馬具まで豊富に取り揃えております。
Horse Pilot の商品は騎乗姿勢を考えた機能・デザインにおいて日本の皆様に好評をいただいております。
中江物産「実店舗(神戸市)」「ネットショップ」どちらでもご購入いただけます。※各種馬術大会にも出店しております。
---
Nakae-Bussan tack room: reliable quality & authentic worth
We continue to provide appropriate services with our specialties and the ability to execute actions, and we want to be a trusted and loved partner for customers furthermore.
Established in the 1950s, when there were no harness stores in Japan, the founder, Mu NAKAE, who was originally a merchant, started the business.
When Mu Yaoqian Nakae went abroad to buy goods, the owner of a riding club he knew would ask him to bring back harnesses. The requests gradually increased, and he eventually set up his own harness store.
Nakae Bussan wants to continue to be a company that responds to the voice of its customers. We believe that our mission is to convey "reliable quality and authentic value" in the future:
• Providing harness gears based on high specialty for horse riding.
• Cordially dedicated to meeting the quality and worth that customers want.
That is what Nakae Bussan continues to provide.
Address
5-1-13 Isogamidori, Chuo-ku
Hyogo Prefecture
KOBE, JP
Takako k.
ショップには、ライダー向けの高品質な機材がたくさんあります。スタッフがとても親切
ひろこ 佐藤
とてもフレンドリーなスタッフ。ライダーのための多くの服の選択肢