EQUISTYLE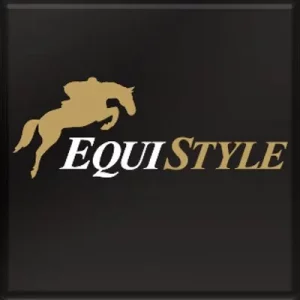 EQUISTYLE in Rovinka
A complete range of riding equipment in one place near Bratislava!
Equistyle is a young company with a wealth of experience in equestrian equipment sales. Here you will find exactly what you need, a complete range of riding equipment in one place!
We actively cooperate with world-renowned brands like Horse Pilot, which you can find both in-store and in our online store. To satisfy your needs every day, EquiStyle welcomes you to an 800m2 boutique with over 70 brands represented and 66,000 products in stock.
Opening hours
Monday to Saturday: 10:00 am - 6:00 pm
Sunday: closed
+++
Equistyle, s.r.o. je mladá spoločnosť s bohatými skúsenosťami v oblasti predaja jazdeckých potrieb. U nás nájdete presne to, čo potrebujete, kompletnú ponuku jazdeckých potrieb na jednom mieste!
Aktívne spolupracujeme so svetovými značkami zvučných mien, ako napríklad Horse Pilot, Equiline, Prestige, Veredus, Samshield, Kask, Roeckl, Uvex, Casco, Fleck, Christ, Stiefel, Mustad, Kentaur, Farnam, Leovet, Tattini, HKM, Bucas, Waldhausen... a našu ponuku sa snažíme neustále rozširovať.
Od 5.5.2011 sme spustili internetovú stránku www.equistyle.sk, aby ste mohli nakupovať pohodlne z Vášho domova. Prostredníctvom nášho e-shopu Vám ponúkame rýchle a spoľahlivé dodanie tovaru, ktorý si môžete objednať pohodlne odvšadiaľ, kde sa nachádzate.
Našou prioritou je Vaša spokojnosť!
Otevírací doba :
Po - So: 10:00 - 18:00
Nedeľa: Zatvorené
Address
Hlavna 239
900 41, Rovinka, SK