Stirling Collection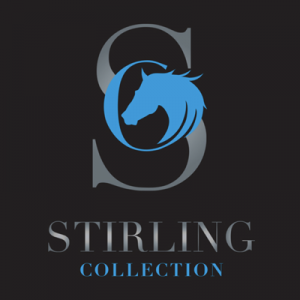 The Stirling Collection
The Stirling Collection (TSC) has been developed and run by an avid equestrian family, competing and working with riders and supporters of the horse community.
We aim to provide innovative products to both horses and riders, that help gain the extra 5% in the arena, and at home. Assisting riders, horses and supporters look and feel their best.
Waikato's Premier Equestrian Store
Our team also offer advice and understanding on all the products, to steer you in the right direction. We are passionate about ensuring our customers receive top quality gear and knowledge, which have scientific backing to ensure that you are getting the best.
From recovery wear to fit humans and horses, anatomical bridles, rider wear that has been developed from cutting edge technology and many more products that will help you get the last 5% you need.
We strive to provide quality in our advice and the products we sell.
Horse Pilot reseller
Horse Pilot designs technical clothes for the riders who experience riding as a sport. A sport which involves moving, sweating, enduring the rain and sometimes falling down. To meet those needs, we use all the tools offered by textile technology: materials, cuts and a garment construction at allow for posture, breathability, insulation and protection.
We think that with the appropriate equipment, you can ride longer and better, outdo yourself and enjoy it. Since we like riding horses, it would be a shame to deprive ourselves of all this.
Address
190 Mystery Creek Rd
3881, Ohaupo, NZ