EQUISERVIS SPOL.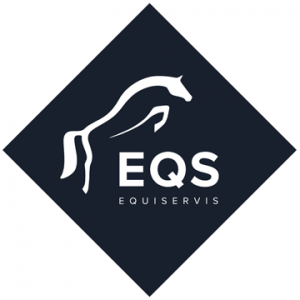 EQUISERVIS SPOL. west of Prague
The biggest equestrian shop in middle Europe
We have been on the market for 28 years. We have three shops with the team of around 70 amazing people. Our philosophy is to provide a professional service for our customers and their horses. And it works – our customers keep coming back for years.
Equiservis offer brands of all categories - from basic to the top quality. We find this important, as there are a lot beginners and hobby riders coming to us, as well as athletes competing at the highest level.
Horse Pilot reseller in Czechia
Horse Pilot to us presents a perfect combination of unique style and high functionality. On our part it was love at first sight. And after experiencing and testing the products by ourselves, we were convinced of their quality, durability and perfect fit and wear comfort.
Supplies for horses, supplies for and riders
In EQUISERVIS stores, you will always find separately supplies for horses, supplies for riders and, in addition, an outlet department with goods discounted by up to 80%. To your disposal is a professionally trained team of people who will care about your satisfaction and always happy to advise you or offer alternatives.
Comfort and service at a professional level
The company EQUISERVIS spol. s ro was founded in 1993 as one of the first stores of riding equipment in the Czech Republic and today is owned by a family company by its founder Ing. Stanislav Hakre. In several years of operation, thanks to the professionalism and quality of the offered goods and services, it has built a tradition and a good reputation.
We want the stores to provide maximum comfort for your satisfied and convenient purchase, and we try to satisfy even the most demanding customer with our wide range of goods and services.
Address
Obchodní 977
CZ 252 19, Rudná u Prahy, CZ