HIPPOSTORE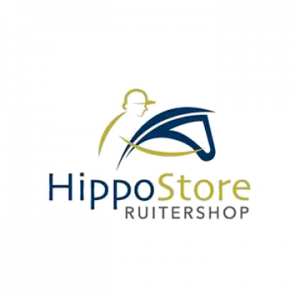 Hippostore, 9940 Sleidinge
In our 400m2 spacious shop you can find everything for horse and rider.
We have consciously chosen to be a store for everyone.
As a recreational rider you will certainly find what you are looking for with us, but we also have some top brands for the more demanding rider.
Service is our priority, so be sure to ask if you can't find something! We are happy to order it for you.
As a national store, we want to be as complete as possible. That is why you can also contact us for feeds, flax loam (on order) and shavings (on order).
Easy: one address for all your stuff.
In addition, you can of course also contact us for washing blankets, repairing leather (horse material), engraving name plates and making jewelry from your horsehair and embroidering saddle pads and fleece blankets, etc.
Feel free to take a look around the site. If you have questions about something, or if you do not find what you are looking for, you can always contact us.
You will always find the latest news on our  facebook  or  instagram page.
OPENING HOURS
Monday : closed
Tuesday - Thursday: from 10am to 6pm
Friday: from 10am to 6pm
Saturday: from 9:30 am to 6:00 pm
Sunday: from 10am to 2pm
Address
Singel 7
9940, Sleindinge, BE