THE TACKHACK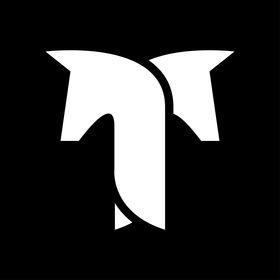 The TackHack in Cedar Park, Texas
Shop the Austin Warehouse - equestrian equipment
We get it; riding is expensive. The TackHack is on a mission to fuel your passion for horses by offering your favorite equestrian brands at discounted prices.
Shop your favorite tack and riding apparel brands at prices that fit your budget.
We source our tack and riding apparel directly from your favorite riding premium riding brands and independent tack shops and offer these products to you at discounted prices.
We also manufacture our own private label products to the highest specifications and offer them at direct-to-customer prices.
SUPPORTING INDEPENDENT RETAILERS
Our industry wouldn't be the same without our independent tack shops and mobile retailers. Many are having a hard time competing in this new retail landscape. We work with these retailers to help them move their overstock, effectively allowing our riders to access the sale racks of tack stores from across the country.
REDUCING WASTE
150 billion garments are produced each year. Of that, approximately 30% never get sold — and much of that is ultimately destroyed. Meanwhile, many of the products that are sold either end up sitting unused (waste) or tossed into the garbage (double waste). We're committed to doing our part to reduce retail waste by (1) showcasing overstock to new audiences; and (2) minimizing our own retail footprint by choosing environmentally responsible packaging whenever possible.
OUR TEAM
The TackHack was founded in 2018 by Lauren Garvey, a lifelong equestrian. Like many riders, Lauren left the sport when she went off to college. After graduating from business school, Lauren decided to get back in the saddle for the first time in over a decade. This meant some necessary purchases considering that her pull-on boots and dry-clean Tailored Sportsman breeches were no longer "current." Hungry for deals but unwilling to compromise on quality, Lauren searched around for the equestrian version of Nordstrom Rack and came up short. So she decided to start it herself.
Lauren earned her BA from Barnard College at Columbia University, her JD from DePaul University College of Law, and her MBA from The University of Michigan's Ross School of Business (GO BLUE).
Lauren works with the lovely Jennifer Scates and Ashleigh Fleener at The TackHack's Austin, Texas "base-ops."
Appointment Only
Our warehouse is located at 300 East New Hope Drive Suite 104 in Cedar Park, Texas. We are located approximately 15 miles north of Central Austin. Customers are welcome to shop our selection on an appointment basis. Individual appointments can be made Monday through Friday 10am to 7pm. Text (313) 550-0947 for appointment availability.
Saturday Appointments: We take our weekend R&R seriously. Saturday warehouse appointments are available on a limited basis and require a $200 deposit that will be applied as a credit to your purchase. Saturday appointment no-shows will result in the forfeiture of your deposit.
Address
300 East New Hope Drive Suite 104 Cedar Park,
78613, Austin, TX, US