Kentaur Australia Pty Ltd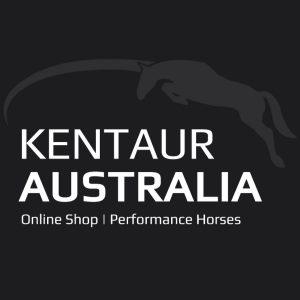 Kentaur Australia - Equestrian Store
Tak Shop: Upper Swan, Western Australia 6069
Welcome to Kentaur Australia
The No.1 premium online equestrian store in Australia. We stock top brands from Europe including saddlery, casual & competition wear, helmets, horse accessories and more. Established in 2004, we have free shipping available plus interest-free finance options.
Who we are ?
Lucy Galovicova – Director
Lucy Galovicova is an equestrian entrepreneur originally from Slovak Republic.
Having moved to Australia at the age of 17, Lucy realised there was a gap in the Australian market for premium, international-standard equestrian gear at a reasonable price.
Growing up with horses in Europe, Lucy was lucky enough to be exposed to some of the best equestrian brands in the world. KenTaur quickly became her firm favourite; not only was the gear designed and tested by international riders, but everything was manufactured to the highest standard (without being ridiculously priced).
Thus, in 2004, Lucy established Kentaur Australia. The business has now grown to become one of the most prominent premium equestrian retailers in Australia, with further plans for growth in the future. Lucy's keen interest in breeding has also resulted in the development of 'Kentaur Australia Performance Horses', which aims to breed international quality horses for the modern rider. She has been a successful show jumping competitor in Western Australia for well over a decade. With a background in accounting (she is a Chartered Accountant), Lucy takes care of the monetary side of the business as well as the day-to-day running of it.
Lucy Pearson – Head of Sales & Marketing
Lucy Pearson is our talented sales and marketing guru. Lucy joined our small Kentaur Team in 2018 and never looked back. With a marketing & advertising degree, knowledge in sales and passion for showjumping, Lucy is perfect for the job! Lucy is currently competing her own 4yr old Lucinda Corolyus & rides for Kentaur.
Joan Harris – Victorian agent
Joan Harris is our Victorian agent as well as a qualified saddle fitter. Joan gained her expertise in the tack and riding equipment field over many years in the industry. She has worked extensively both within Australia as well as overseas, and is well qualified to help with the saddle selection and fitting process. East coast clients are welcome to contact Joan regarding Kentaur saddles.
Address
1683 Great Northern Highway
WA 6069, Upper Swan, AU