RIDE EQUISAFE TRYON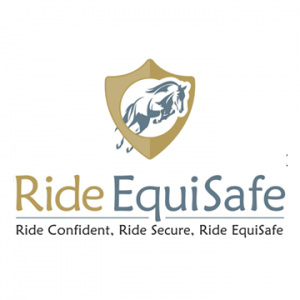 Ride EquiSafe in Tryon - North Carolina
Equestrian rider safety equipment
Ride EquiSafe is not your standard tack store. We specialize in equestrian rider safety equipment and helping you look fashionable using it. We offer the broadest selection of safety products, paired with luxury equestrian apparel sourced from smaller European brands so that you stand out for the right reasons.
Whether you're hacking out on the trails, taking a lesson, or competing from the local level up to the international level, we believe that all riders should use equipment that ensures the safest possible experience, enabling you to be your best self in the saddle.
OUR GOAL
At Ride Equisafe, you will find the largest selection of air vests, body protectors, and safety stirrups. Our goal is to serve as a destination for all things safety, eliminating the need for you visit multiple tack stores or websites to shop and compare. All of our products are state of the art with the latest technology and certified for their use. We only carry products we believe in. If there's a safety line that you are interested in that we don't carry, don't hesitate to reach out.
PHILOSOPHY
Our philosophy is that safety equipment is highly personal and specialized, which is why we are too. We carry demo equipment of many of the products we carry, allowing you to try before you buy. We also offer fitting appointments in person or by video conference to ensure the appropriate fit of our body protectors and air vests.
OUR BUSINESS MODEL
In addition to finding us online, we travel to events and competitions with our mobile shop and can also come directly to you by requesting a barn or home call.
Our concierge service enables you to outline what you're looking for, and we'll search our extensive network to fulfill your needs.
To set up an appointment or find out where our mobile shop will be, contact us.
Address
Tryon International Equestrian Center – Vendor Cabin 10B -
4066 Pea Ridge Rd.
NC 28756, Mill Spring, US