Tienda Hípica Pinol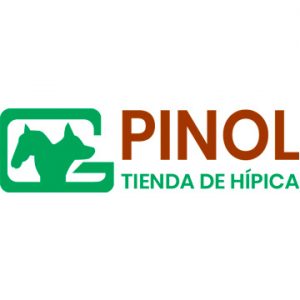 Pinol - Equestrian equipment in Madrid
Tienda Hípica Pinol
The best equestrian brands in saddles, boots, equestrian clothing and competition like Horse Pilot gear. Come and see us at our equestrian shops in Madrid.
Store for equestrian equipment
If you visit Madrid and you like horses, you must visit Pinol, one of the biggest equestrian shops in Europe. Find everything you need for riders and for your horse, in a privileged environment. We have more than 1000 m2 at your disposal with equestrian articles for all disciplines and levels, from the most exclusive and special to the most basic and simple and for all budgets. You can also enjoy your favourite coffee or soft drink while you contemplate the privileged views from our terrace. What are you waiting for to meet us?
The reference in equestrian products and fashion is called PINOL. Our experience, advice and the quality of our products have made us a true reference in the sector. We are an equestrian store with more than 30 years of experience, located in Guadarrama, 35 minutes from Madrid.
In PINOL we stand out for our personalized service and attention to our customers, to whom we advise and provide the products that best suit their needs and characteristics.
The best equestrian brands
You will find a wide variety of articles related to the equestrian world, both for the horse and the rider, in practices such as: Cowboy, Dressage, Jumping, Eventing...
Pinol Tienda Hípica offers you the best brands of equestrian sports, both national and imported, with a wide and varied stock.
Address
Paseo Molino del Rey 23
28440, Guadarrama, Madrid, ES
P. Gonzalez
It is always a pleasure and a pleasure to come back to Pinol. Not only because of the quality and wide variety of products they have, but also because of the staff. The customer service is simply EXCELLENT. You can't put a "but" on it. You can tell they are professionals and they know their products inside and out to help you choose the right one for your needs. And if they don't have it in stock, they go to great lengths to get it for you. Kindness, respect, education and commitment to the customer are 10.
J. Fisiocerceda
Si necesitas algo relacionado con el mundo ecuestre, no creo que encuentres una tienda mejor a nivel nacional. Gracias Lola&equipo por vuestro trato y profesionalidad.