MARYLAND SADDLERY Buttler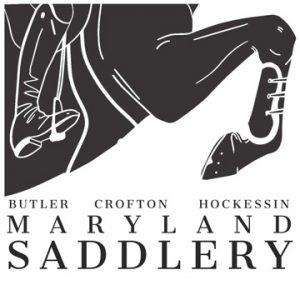 Maryland Saddlery - Butler, MA
Maryland Saddlery has been serving the horse community since 1989.
Maryland Saddlery has been serving the horse community since 1989. We carry a vast assortment of new, used, and overstock items to help every rider find great quality items at a great price. We strive to provide our customers with outstanding service, with particular attention to safety and the proper fit of equipment.
We are so excited to partner with Horse Pilot to bring safety and style hand-in-hand, so our customers can ride with confidence knowing they look good and feel secure!
Coming into our shop isn't just about shopping, it's about being a part of our community.
If you decide to join us at any one of our now THREE locations, don't be surprised to see food, couches, coffee and tea, 3–4 dogs, chickens, a guinea pig, or even a diapered turtle. Our customers love to bring their pets in to hang out as they shop!
As you can see, we're VERY big on inclusion, so any human (or animal) who wants to be a part of our tribe is welcomed with open arms. On top of that, we show up every day to give you the best possible service we can. I've even gone to people's houses to train their dogs and fix their computers. (Yes, really!)
Our expectations of humanity and kindness are beyond compare. And because of that, I'm proud to say that our customers (and some of our staff) have been with us for over 30 years. We even have second-generation employees working as a part of our team.
The most important people in my life… the smartest, kindest people I have ever met… my best and closest friends… are the staff and customers that have come into our stores.
Maybe you live close by, and we'll see you when you stop in soon. Or maybe you live far away, and you'll only ever "visit" us through this site. Either way, I'd like to invite you to be a part of our outrageously fun & silly family.
Reach out to us for anything you may need, and we'll be happy to serve you.
Address
14924 Falls Rd
MA 21023, Butler, MD, US