EQU LIFESTYLE BOUTIQUE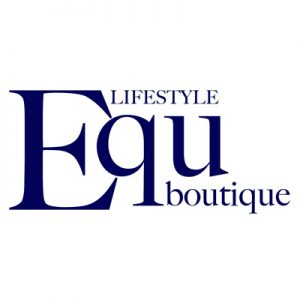 EQU Lifestyle Boutique in Thermal (CA)
We believe in thoughtful, uncomplicated design, and it reflects in the curated, premium brands we stock.
EQU Lifestyle Boutique is a tack store on the west coast, near San Diego, California. Just like our equestrian customers, we are on the move, travelling to shows and events throughout the season.
We love being in the heart of the equestrian world in California, introducing new brands like Horse Pilot and being a 'go-to' for quality products our equestrian athletes have grown to expect.
We offer a full range of apparel, equipment, health care products, and services. We have a large variety of products including English apparel, equipment, supplies, and gifts. We supply all of the basics for everyday riding and horse care, as well as show necessities.
No matter if you are just starting to ride, an advanced equestrian, or somewhere in between, EQU Lifestyle Boutique has everything to fit your needs. If we don't have the item you are looking for, we will do our best to order it for you.
How do you live your EQU Lifestyle?
#FabricFirst Based in Southern California, equlifestyleboutique.com is open 24/7.
Reach Out!
We love helping equestrians live their EQU Lifestyle!
Give Bryn a call at 1-877-467-0311 Available 8AM-6PM PST
Outside these hours?
Please email sales@equlifestyleboutique.com and we'll be in touch shortly!
Address
Desert International Horse Park/ 85-555 Airport Boulevard
92274, Thermal, US