CRISTALLO EQUINE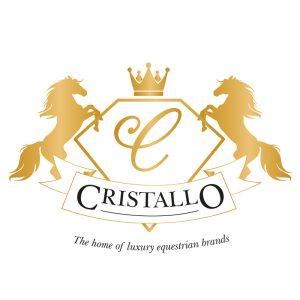 CRISTALLO EQUINE
Saddlery & equestrian products
Natasha Hawkins Owner
Natasha started Cristallo Equine in March 2021. Natasha has been around horses all her life, competing ponies at top level show jumping and then moving on to horses for a period of time. She also owns a successful full livery yard and was based alongside International show jumping producer and rider Julian Mincher for over 10 years owning a successful string of top level show jumping horses.
Moving into equestrian retail is an extension of her passion, providing only the brands she would use herself. Although a brand new company, Cristallo has gone from strength to strength and this is all down to the complete commitment and future vision of which Natasha has for the company.
Thaya Russell
Thaya joined Cristallo in September 2021. Thaya has been riding since she was 3 years old and has previously evented but has recently moved over to affilated show jumping on her horse Henry. Thaya will be working on both the social media and the sales side of the business and has a great knowledge of all the products we sell. Thaya brings a young energetic energy to Cristallo and her passion and determination to help grow the company is apparent to all who meet her.
Address
97 Salisbury Road
ME20 7EW, Aylesford, Kent, GB