ATLANTA SADDLERY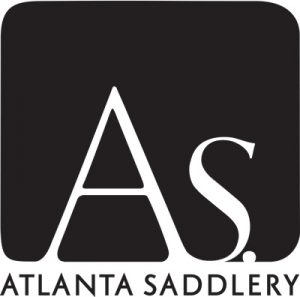 Atlanta Saddlery, Alpharetta - Georgia
English equestrian retail store,
Atlanta Saddlery is an english equestrian shop: we have a physical location in Alpharetta, Georgia, USA, where we've been for 37 years. Over the years, we've been in the business of supporting riders and horse owners (with some dogs thrown in too).
We are excited to be a retailer for Horse Pilot, it was requested by many customers, and we have had great response to the line. The workmanship couldn't be nicer, and the style is distinctive as compared to any of our other lines. We have a large panel of horse Pilot equipment: riding jacket, breathable shirt, technical polo shirt, riding pants, jacket for riding whatever the season, riding boots, airbag vest and accessories like riding gloves, belt or cap.
Knowing well the products and the Horse Pilot brand, we will be able to advise you perfectly according to your use and your technique to wear these clothes on horseback.
Atlanta Saddlery is a full service tack shop
We are a full service tack shop located in Alpharetta, Georgia. In business now since 1984, we specialize in bespoke trunks, dress shoes, paddock boots, tall boots, full and half chaps, as well as other leather items. We are proud to sponsor the Bolshoi Benefit horse show held in May for the benefit of the Bolshoi Colic Research Program at the Veterinary School of the University of Georgia.
If you have any questions, please don't hesitate...
Address
1600 S Main St,
GA 30009, Alpharetta, Georgia, US
Tim McCoy
Staff is much more knowledgeable than what you find at Dover. Also much better at finding the right fit. Highly recommend.
Jennifer H.
Very friendly staff helped me get exactly what we needed for my daughter's first barn show. Store was very clean and organized. Will definitely be back soon!